Jenny McGee's Reflections on Outreach
Every week, our outreach teams visit brothels and meet women who will hopefully join Starfish Project to experience freedom, establish independence, and develop a new career.
Visiting the red light district can be emotionally challenging, so we encourage our teams to process their experiences with each other and in writing.
A mattress in an abandoned brothel in the red light district
Here is what Jenny McGee had to say after an outreach visit this fall.
"I visited the brothels with my coworker who came out of prostitution herself years ago. I met one girl who sat by the window. She was clearly the bait to lure the customers into the brothel. She wore the make-up of a forty year old, but she had the face of a child. She is a child- she is only 12 years old.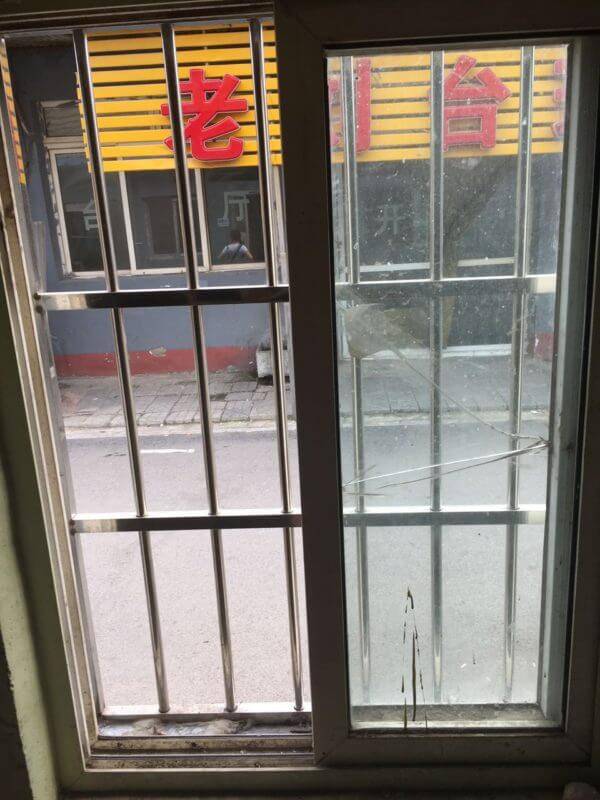 A street in the red light district
In my job, there are many hard days. Days when we aren't sure how we are going to pay all the bills, days that our raw materials don't arrive on time to complete our order, days when one of the women's drunk husband shows up at our office yelling and screaming after beating her up the night before. Honestly, there are days I just want to give up.
And then I meet someone like this 12-year-old girl. This week my oldest son will celebrate his 12th birthday. He still likes to play with Legos, enjoys video games, and loves to make stop action films. I am struck at how different his life is from this girl who in another life might be his classmate and sit next to him in school. But I know that just like my son is a beloved child, so is that girl.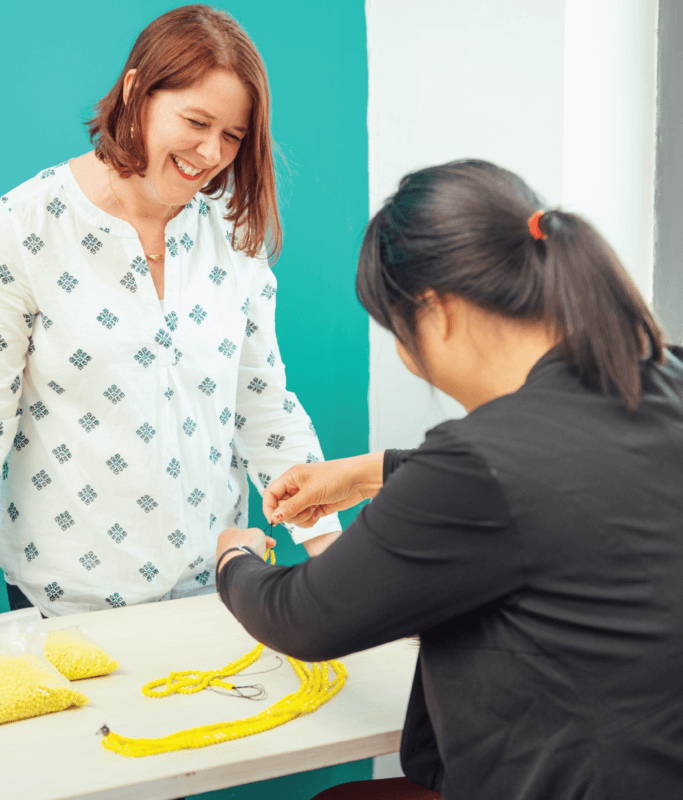 Jenny in the Production Room with one of our women
There are days my job is so hard I want to give up. But today, I stand getting ready for work and find myself sobbing for that twelve-year old girl- sobbing for the fifty other 12-13 year old children working on that same street. I can't get her face out of my mind, and I weep for her. I am reminded that she and girls like her are the reason we started Starfish Project. Today her young face inspires me to go to work and do my job well- to give it everything I have got, because she is worth it."
-Jenny McGee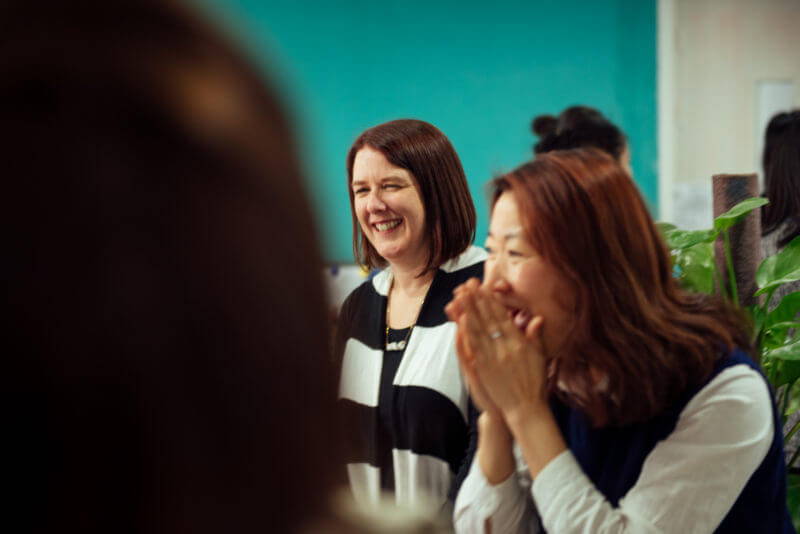 Jenny in the office with Chen Ying, our Sourcing Manager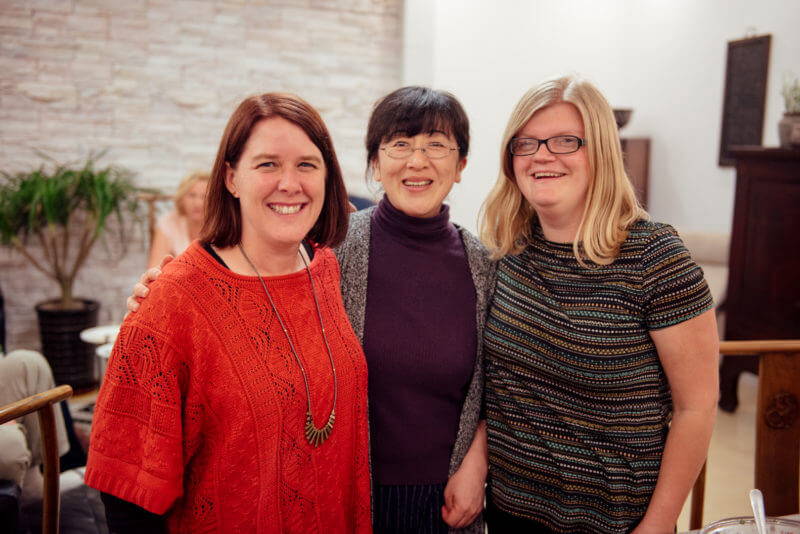 Jenny with Helen, our Finance Director, and Becca Bunch, our Communications Director
Shop to support the women of Starfish Project as they experience freedom, establish independence, and develop careers.
---