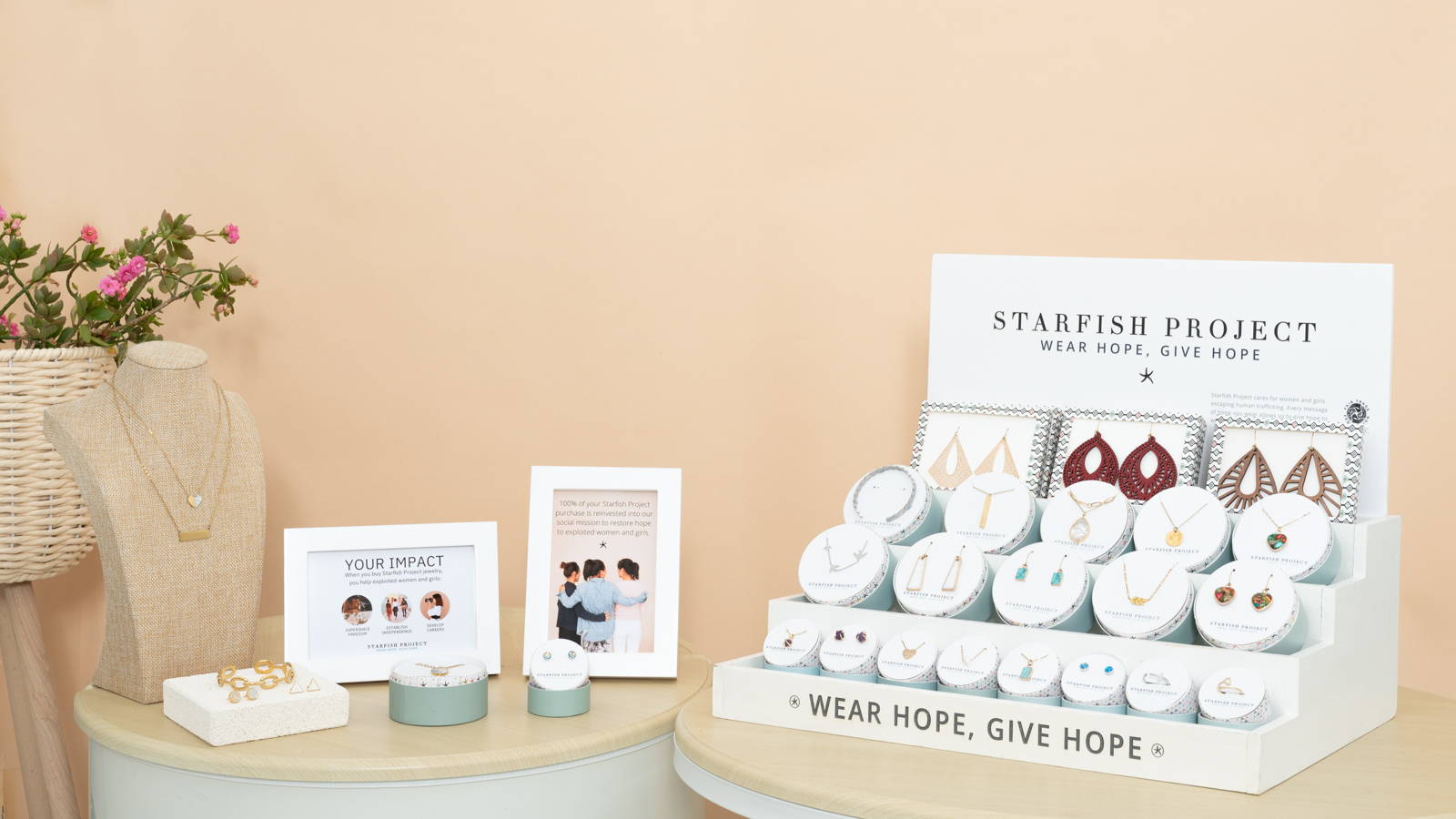 At Starfish Project, we want your display to look beautiful! Our design team and visual merchandising experts have created these product display resources to help you succeed!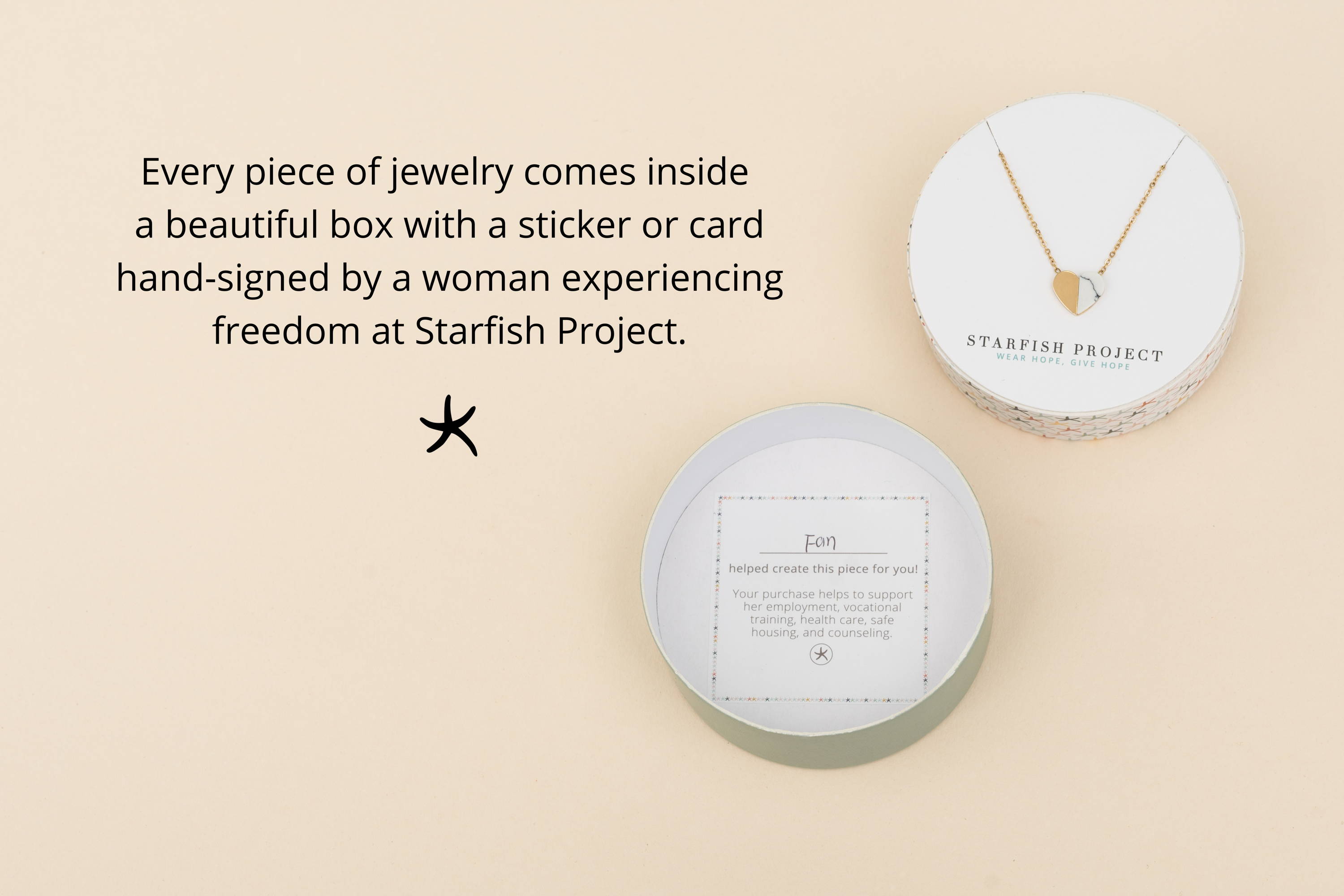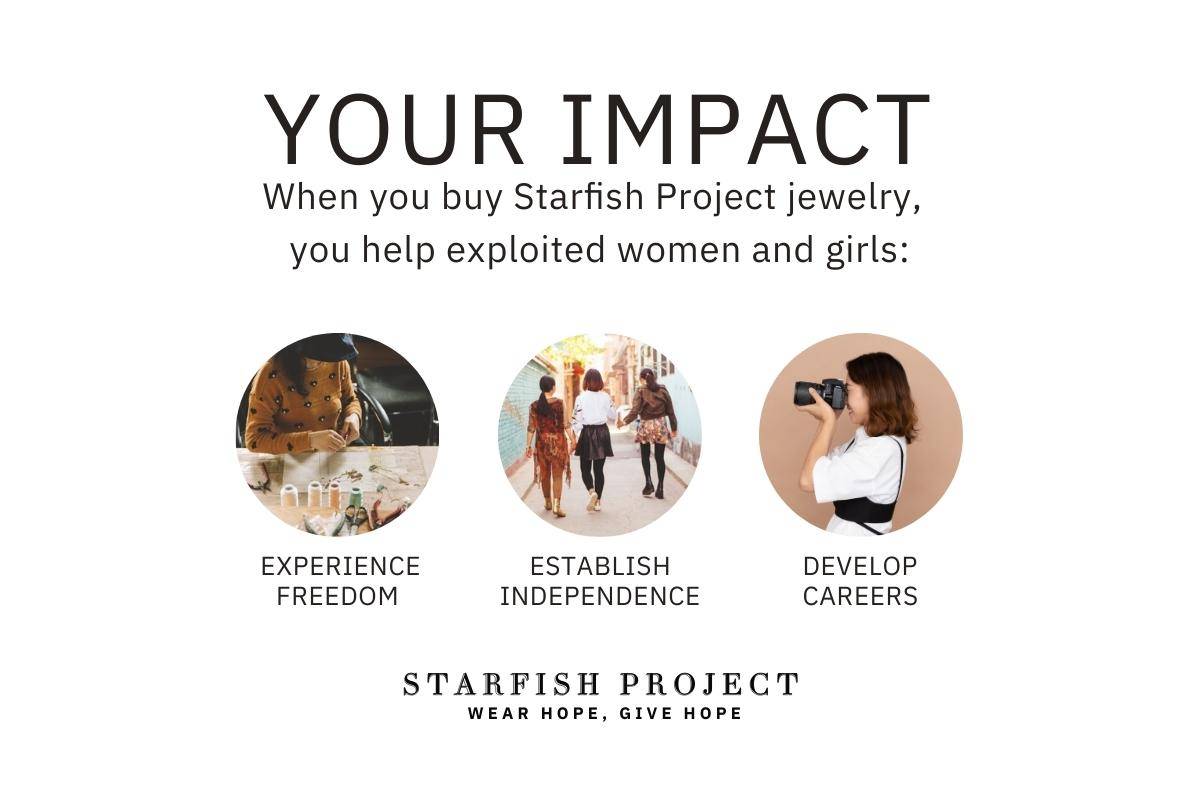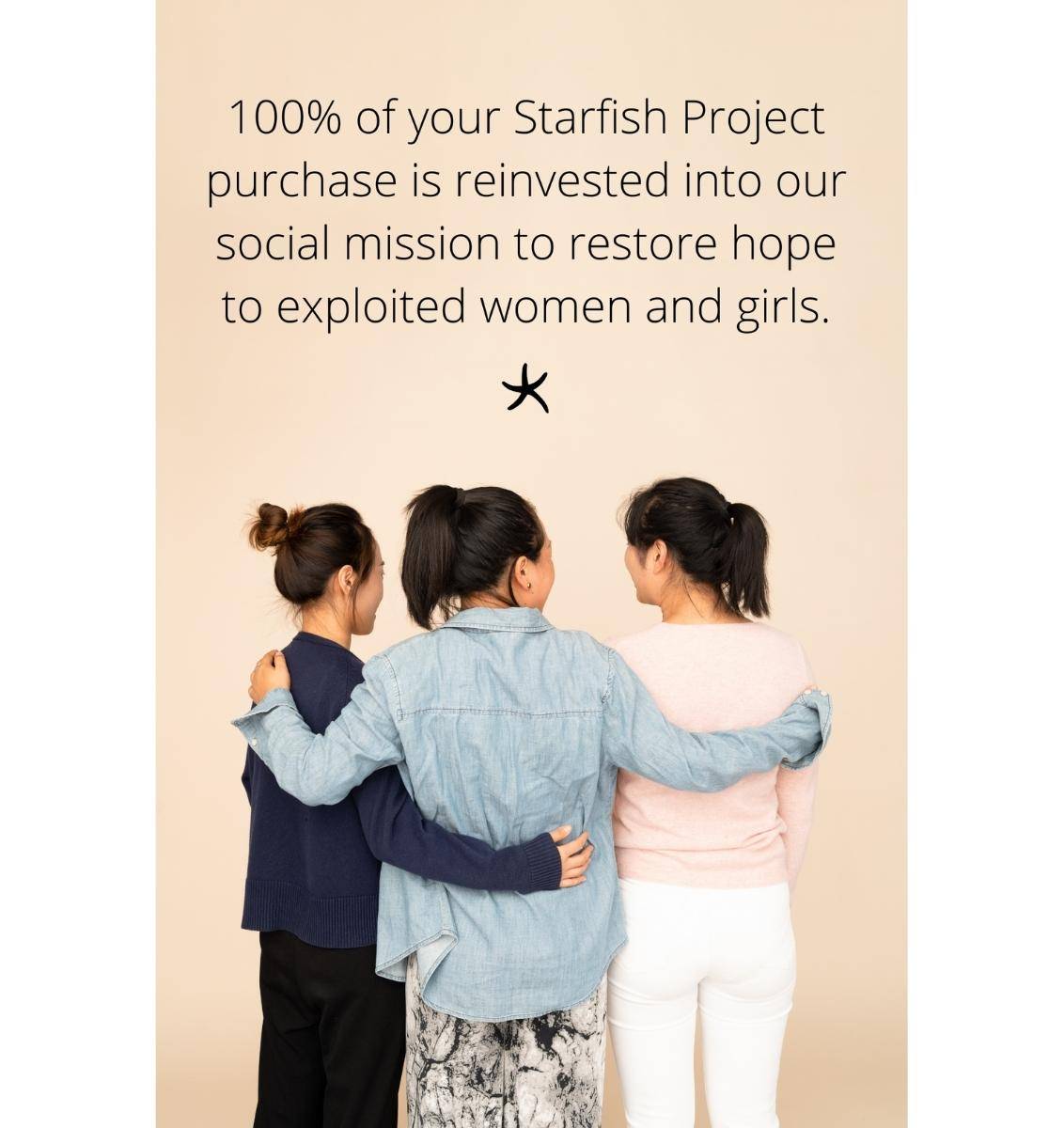 4x6" Sign - Your Purchase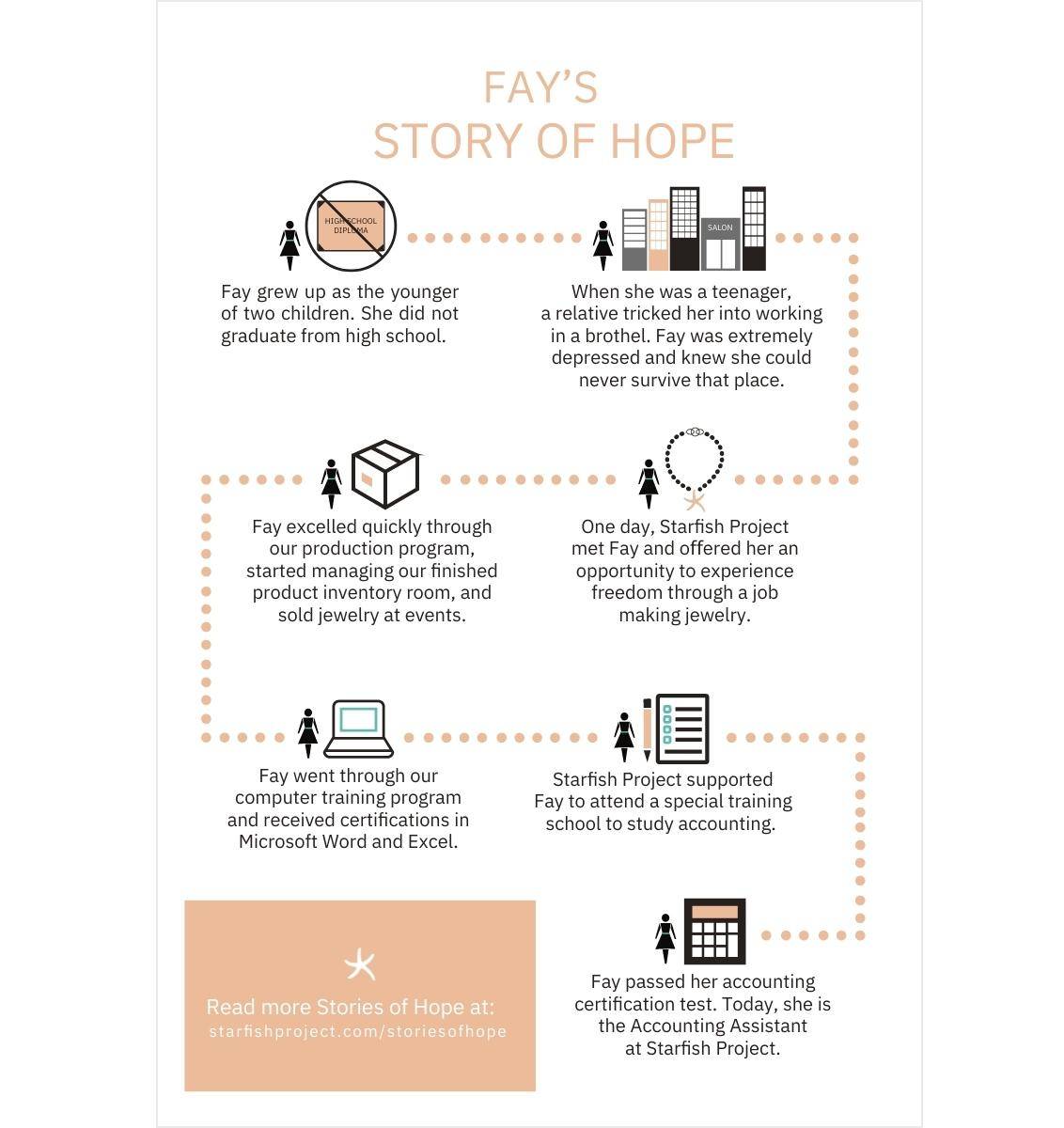 4x6" Sign - Fay's Story of Hope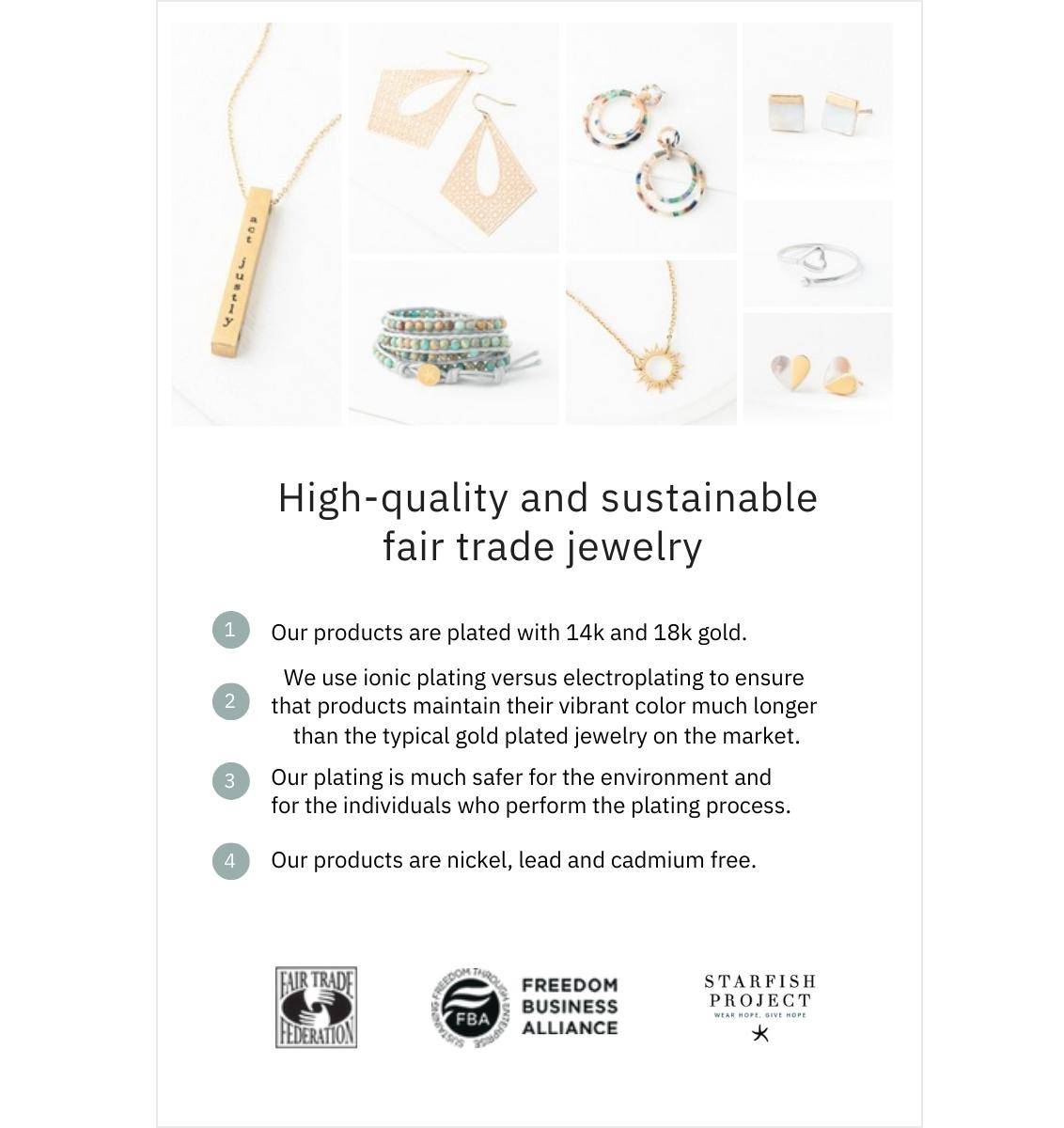 4x6" Sign - About Our Products
4x6" Postcard - Mae Lee's Story of Hope
Another great way to share the Starfish Project story with your customers is through our "Wear Hope, Give Hope" product display.