Let's Play Quarantine Bingo!
Now that you're becoming a COVID-19 quarantine expert, join us in a round of Quarantine Bingo created by our team here at Starfish Project!
Who has Bingo? Send us your selfie and a completed Bingo line (horizontal, vertical or diagonal) and we'll send you a $19 voucher for those days you need a little retail therapy.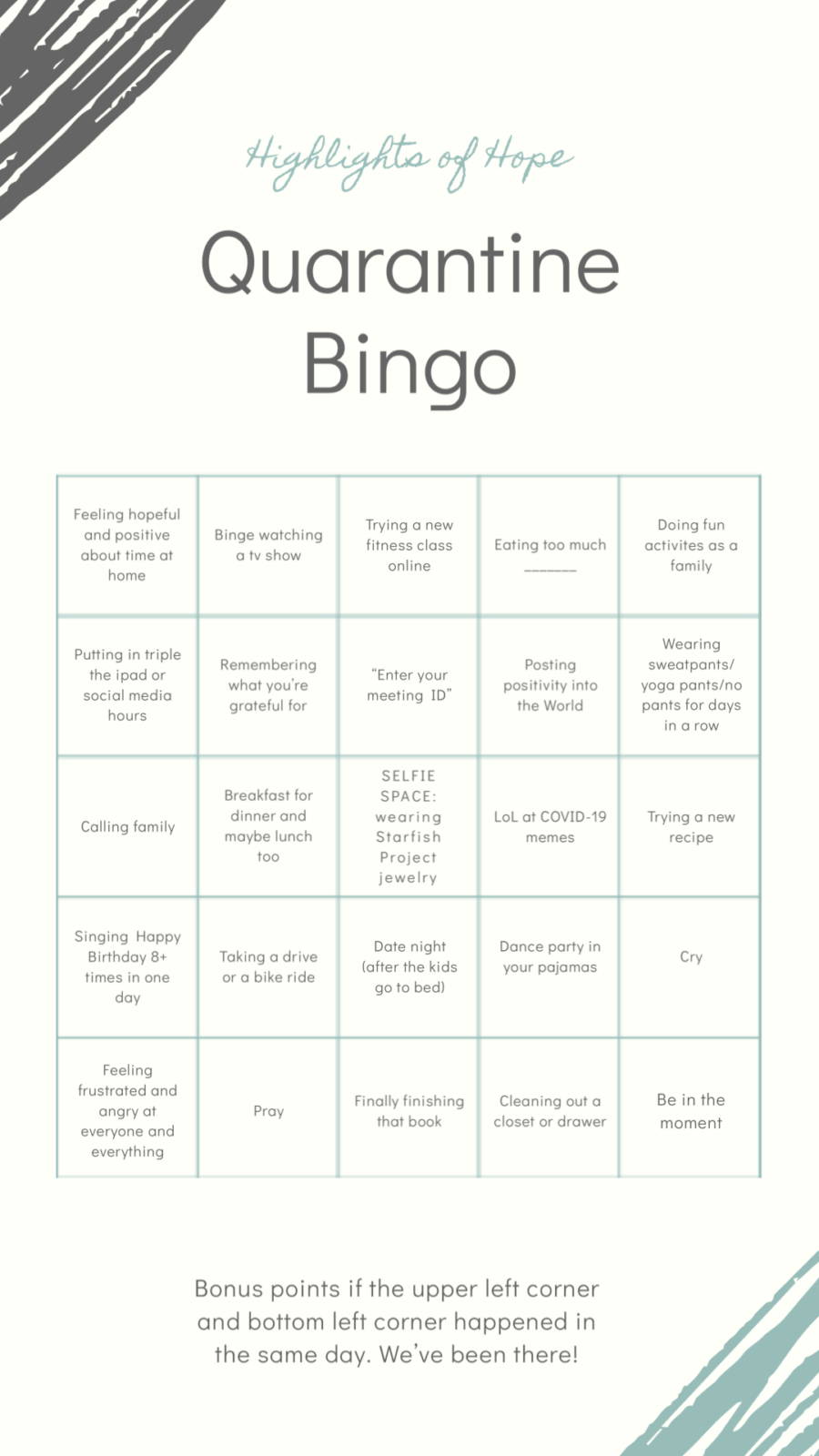 ---