Li Ya's Training Ceremony Speech
Today was a special day because we celebrated another successful semester of training for the women at Starfish Project. We gave certificates and gifts, reflected on their progress, and played games. Another highlight of the training ceremony was Li Ya's speech. Li Ya first joined Starfish Project in 2012. She enjoys working on the production team, especially when she gets to make long pendant necklaces. On top of her excellent work in production, she excels in the classroom. This semester, Li Ya was the top student in literacy and math, so she was nominated to deliver a speech at the training ceremony.
The following text is a translation of her speech: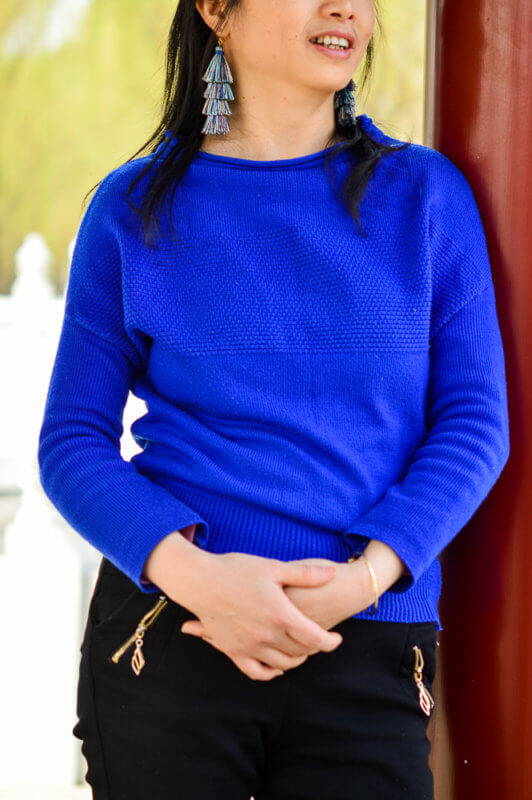 "After more than half a year's study, what I feel most is the teachers' patience and hard work. They try their best to help us improve our understanding and memory, and always encourage us.
In retrospect, when I first came to Starfish, I didn't know how to read or write and couldn't express myself. Now I have made great progress.
At the beginning of learning, I felt the lessons were very difficult. I didn't have confidence in myself, and I was afraid that I would not learn because I was old. But after the teachers' inspiration and guidance and my determination to work hard, now I love learning and find the motivation to study more and more.
I never touched a computer before. When I saw other people could use a computer, I felt envy and loss in my heart. Now I have some basic knowledge about computers and am not afraid or lost when I turn on the computer. My heart is rich. I hope I can continue to learn more in the future.
I have been troubled by some math problems before, but I understand them after learning.
Everyone's enthusiasm for learning is also getting higher and higher. We have more motivation in attending classes. We are all prepared in advance before class. We are also very serious in class. After class, we are still very enthusiastic about what they have learned. We think it's more interesting to talk what we learned than to gossip.
The classes are very useful for work and life. For example, it's not a problem anymore to text on my phone or use the ATM at a bank.
We will continue to study harder together in the future.
Finally, I would like to thank Jenny for giving us the opportunity to learn. I would like to thank all the teachers for their teaching and the production leaders for their support.
Congratulations to Li Ya and all of the women at Starfish Project! We are so proud of your accomplishments!
---