Tell us a little about you and where you live.
My name is Rachel and I live in Southern New Hampshire—an hour drive from my home and I can roam the streets of Boston, walk the beach, or hike a (small) mountain. There is no other place I would rather live. Not to mention the photography inspiration in a place like New Hampshire feels endless.
How long have you been practicing photography?
I have loved photography for over 15 years. I was a junior at Eastern Nazarene College, taking a photojournalism class and I realized I loved the way images paint a story. I spent hours in the dark room developing film during my college years (digital existed—I'm not that old.)
My photography business didn't start until almost six years later — and somewhat accidentally. What started as a hobby, grew into a business.
My degree and background in marketing and branding helped me focus my photography business on my passion: documentary, lifestyle photography. I now primarily shoot lifestyle brands and bloggers, ethical and sustainable companies, and in-home family sessions and every photo shoot brings with it a new story to tell.
How did you learn about Starfish Project?
Because of my passion for ethical and fair trade products—specifically companies that support and empower exploited women– I have followed Starfish Project for a while. I don't remember where I first heard of the company, but I to see companies like Starfish equip and change the lives of these women.
Why do you volunteer to use your photography talent for Starfish Project?
I love being able to support companies that do good. I also realize the budgets for a non-profit are not comparable to those of a for profit company. So if photography time is donated that means more money going toward the woman you support.
Tell us a little about your team you're working with to take these photos.
My 6 year old son actually took a handful of the images, since I was the one wearing the earrings. It was a fun bonding experience!
What's your favorite piece of jewelry that you got to shoot?
I love the Mindy White Tassel Earrings!
How can customers find you?!
My website is www.raeellenphotography.com or you can find me on Instagram at www.instagram.com/raeellenphotography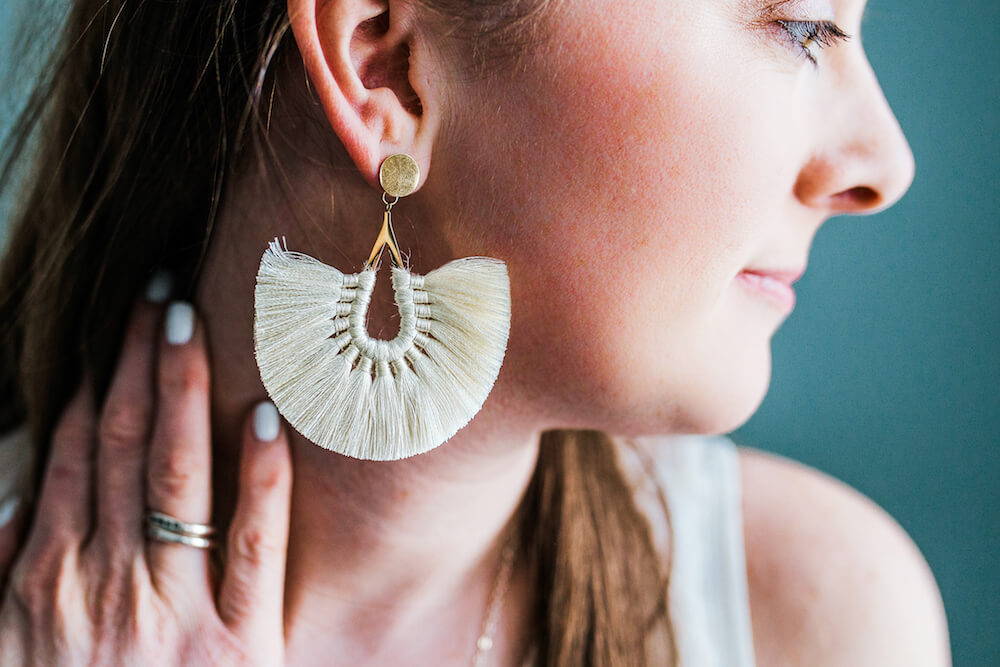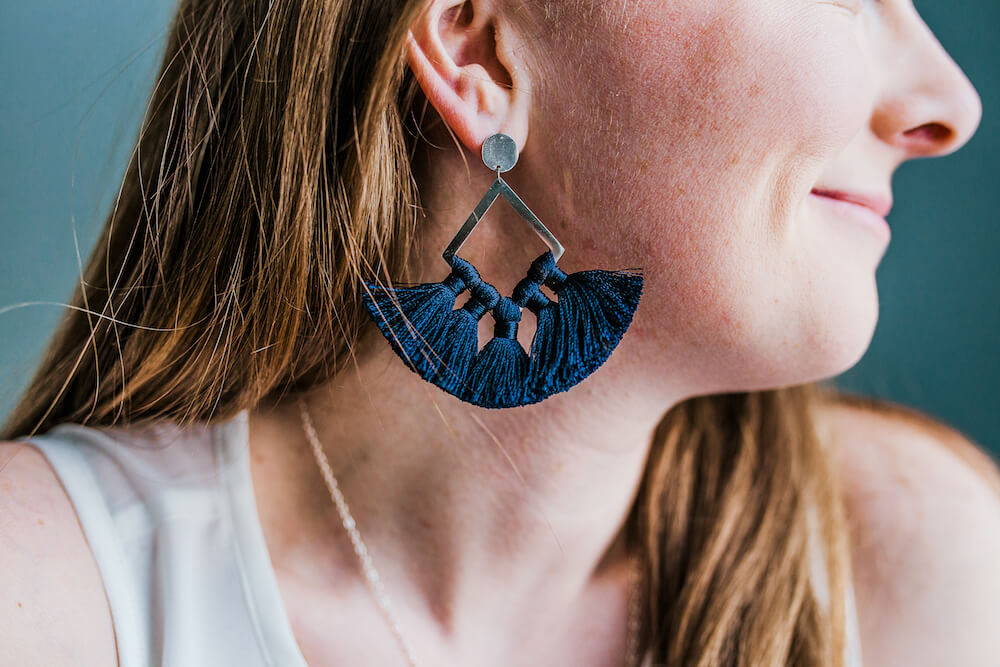 ---